The Best Places to Invest in 2022
CrowdStreet's Top Real Estate Markets
Sign up to download the full rankings report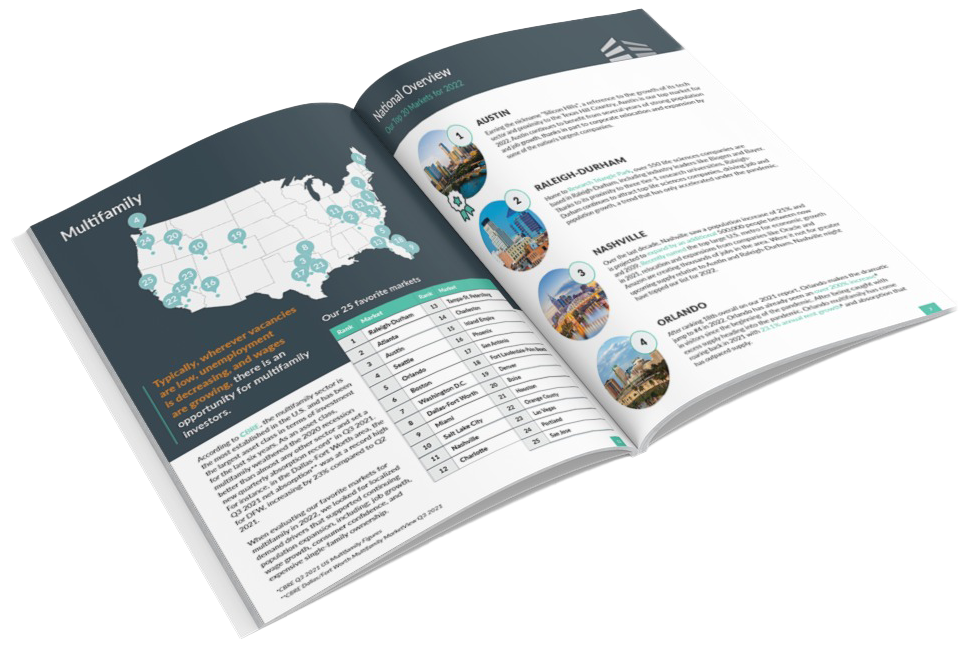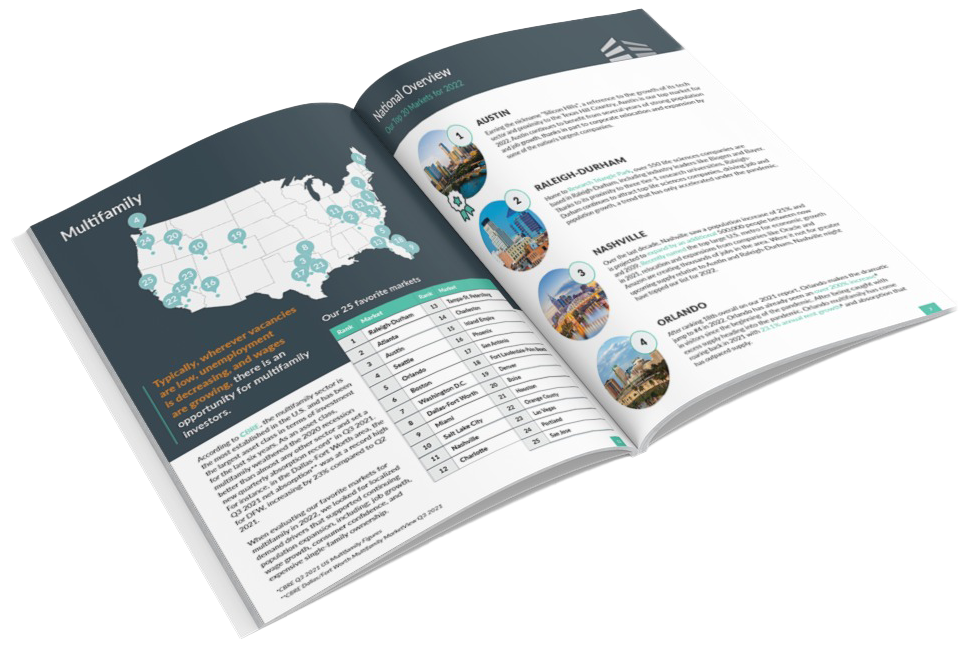 As we head into the new year, data suggests that we are in the early phase of a rapidly expanding growth cycle, but what does that mean for your investing strategy? In our 2022 Best Places to Invest report, we highlight the markets that are leading the way nationwide, as well as in which cities we see opportunity for specific asset classes–multifamily, industrial, life sciences, and more.
Register now to get the full report and learn which cities made our top markets for real estate investing in 2022.
Here are just five of our top 20 metros:
4. JLL. "When It Comes to Life Sciences, Boston Is a City Unmatched, Says JLL Researcher." Bizjournals.com, 1 Sept. 2021, https://www.bizjournals.com/boston/news/2021/09/01/when-it-comes-to-life-sciences-boston.html.

7. Martin, Jenna. "New Census Figures Show Just How Much Charlotte Has Grown in Past Decade." Bizjournals.com, 13 Aug. 2021, https://www.bizjournals.com/charlotte/news/2021/08/13/census-figures-for-charlotte.html.

9. Mai-Duc, Christine, and Paul Overberg. "Californians Flee the Coast to Inland Cities in a Mass Pandemic-Era Exodus." The Wall Street Journal, Dow Jones & Company, 21 Nov. 2021, https://www.wsj.com/articles/californians-flee-the-coast-to-inland-cities-in-a-mass-pandemic-era-exodus-11637521731.